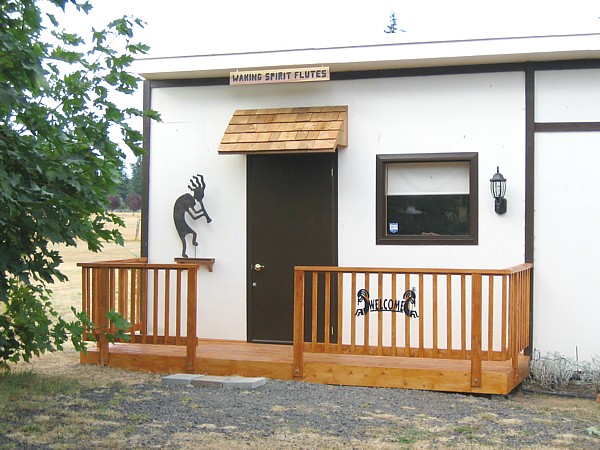 Welcome! If you have recently purchased a flute from me or currently have one on order, well, this is where it all happens!

The studio covers an area of approximately 625 square feet and stands in the grounds of our two acre homestead.

Although our home in Warren is very peaceful I do have the whole studio alarmed directly to a monitoring company so please call at the house before attempting to enter the studio - in case I have slipped home for lunch.

I hope you enjoy your tour of my flute studio and always feel free to call in if you are in the area.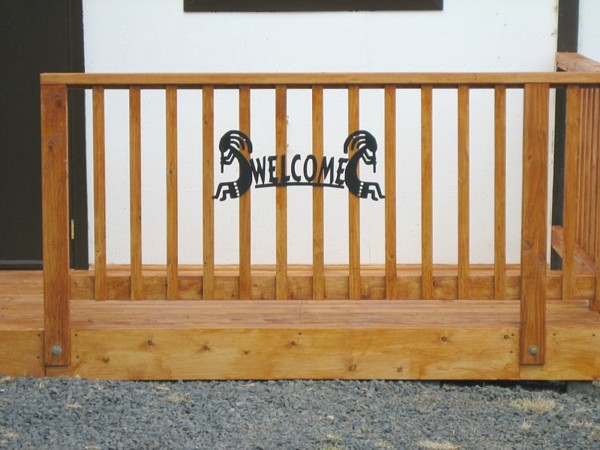 Click on images below to see larger view.
Secondary door into the studio
from the end of the building.



Vance Pennington
Waking Spirit Flutes
Burning Tree Flute Studio
34487 Bennett Road
Warren, Oregon 97053.
(503) 397-1242
waking-spirit@waking-spirit.com