Fleece Flute Bags
by Marby Pennington
A new range of fleece flute bags are now available. Created from high quality medium weight fleece these bags are heavier than the flute socks but lighter than Pendleton wool. The bags measure approximately 4 3/4 to 5 inches wide. When you measure you flute, add at least 2 inches to insure the flute will fit correctly in the bag. We will be adding to our selection as soon as possible, so please check back from time to time. Many thanks.
If for some reason these sizes do not meet your needs, please feel free to contact
Marby
with any questions you might have.
Kokopelli # 01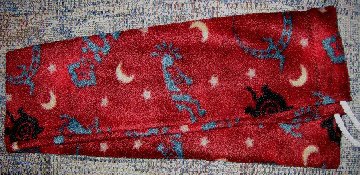 Kokopelli # 02